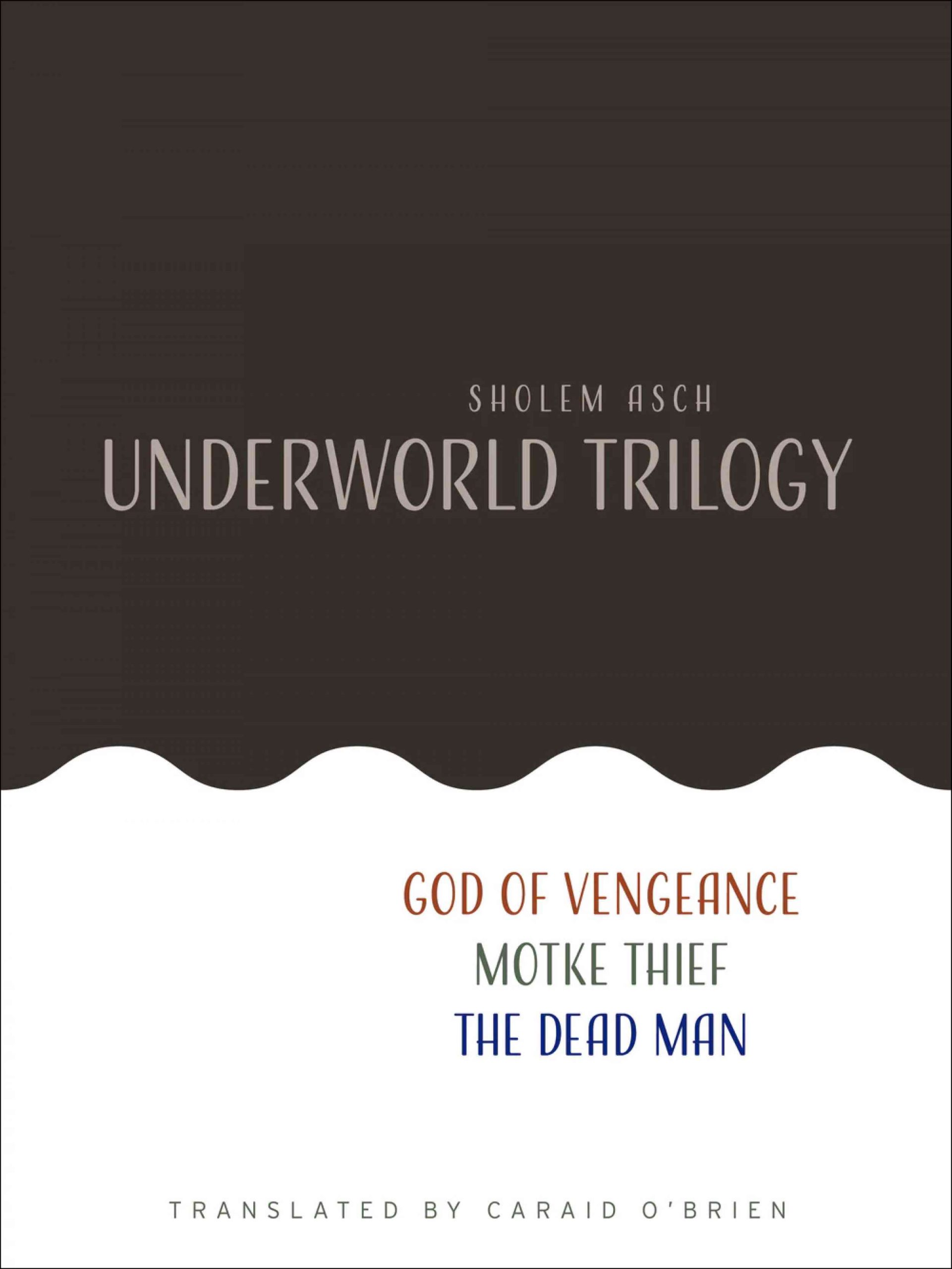 Sholem Asch: Underworld Trilogy
The newly published translated collection Sholem Asch: Underworld Trilogy includes three of Asch's Yiddish dramas which take place in the world of the criminals and the literal underworld. Translated by Caraid O'Brien, the "Underworld Trilogy" is comprised of: God of Vengeance (1907), Motke Thief (1917), and The Dead Man (1922). All three works were successfully produced on the Yiddish stages of America and Europe, and their influence continues to be felt throughout the world's theater today. Sholem Asch remains one of the most translated and performed Yiddish playwrights in history.
Join YIVO for a performance of scenes from the book staged by translator Caraid O'Brien and actors Mark Greenfield and Hal Robinson, followed by a post-show discussion with Director of Publishing and Public Programs at the Yiddish Book Center, Lisa Newman.
This program is supported, in part, by public funds from the New York City Department of Cultural Affairs, in partnership with the City Council.
Book Talk & Performance
Co-sponsored by the Yiddish Book Center
---
In Person:
Admission: Free
Registration is required.
---
Zoom Livestream:
Admission: Free
Registration is required.
Venue Information
YIVO Institute for Jewish Research
15 West 16th Street, NYC
Located in the Center for Jewish History
Directions & Parking
Doors open 30 minutes before the start of the program.
All public programs are wheelchair accessible. A limited number of assistive listening devices are available for deaf and hard of hearing individuals upon request (Auditorium events only).
---
This program will also be livestreamed on Zoom for those who can't attend in person.
The Zoom livestream will take place at 7:00pm ET.
(What time is that for me?)