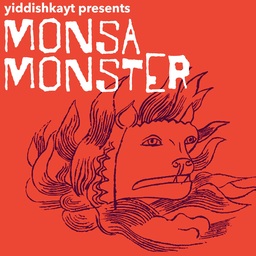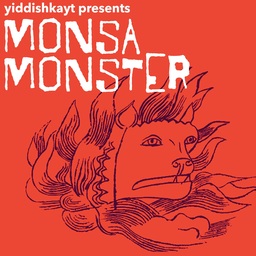 Broadcasting the treasures of Yiddish and exploring cultural treasures, not only of the riches of the Yiddish past, but also of the cultures around us.
1 October 2016, 6:50 pm
The Power of the Tongue - Al Franken
"Death and life are in the power of the tongue," the Proverb teaches. In this midrash-inspired monsa, the parts of the body are caught in a power struggle to determine where real human power lies.
Duration: 4:15
2 September 2016, 5:00 am
Labzik the Depression Dog - Chance Bone
The great Chaver Paver created the king of all underdogs — Labzik — in 1935. Here, Chance Bone reads a new translation of this classic Yiddish story accompanied by his own original music.
Duration: 13:24
1 August 2016, 5:48 am
Domestic Bliss - Mindy Sterling
In our second tale by Y. L. Peretz, Chaim, a hardworking street porter, may not know much about the holy books but he is eager to take comfort in the hope of heavenly reward. But is the promise of divine bliss all that it can be?
Duration: 9:46
30 June 2016, 9:05 pm
The Pious Cat - Eli Batalion
A super sanctimonious cat tries to find the best way to deliver the sinful canaries of the world from evil — with murderous results. A Y. L. Peretz classic, written in 1893.
Duration: 6:47
31 May 2016, 7:43 pm
Rachel the Clever - Laurie Metcalf
In a classic tale from Poland, Rachel, a young woman of profound intelligence, solves a series of riddles that take her far beyond her humble origins and into the ranks of nobility... with some puzzling results.
Duration: 6:25
2 May 2016, 3:16 am
The Market Wedding - Anne Meara
When Morris the fishmonger and Minnie the hat seller fall in love, Morris comes up with a wedding plan designed to deliver the very best for his beloved bride-to-be . . . with unexpected consequences.
Duration: 14:12
31 March 2016, 8:22 pm
The Neighborhood Sneezes - Hershey Felder
Sholem Aleichem's young hero Motl gets involved in a get-rich-quick scheme that leaves the neighborhood in an uproar. From Aliza Shevrin's translation of Motl the Cantor's Son, by Sholem Aleichem. Read by Hershey Felder.
Duration: 14:35
1 March 2016, 5:49 pm
The Feather Merchants - Leonard Nimoy
The famed wise men of Chelm enter the world of commerce and learn the truth behind Emily Dickinson's poem: "Hope is the thing with feathers/ That perches in the soul/ And sings the tune without the words/ And never stops at all."
Duration: 9:41