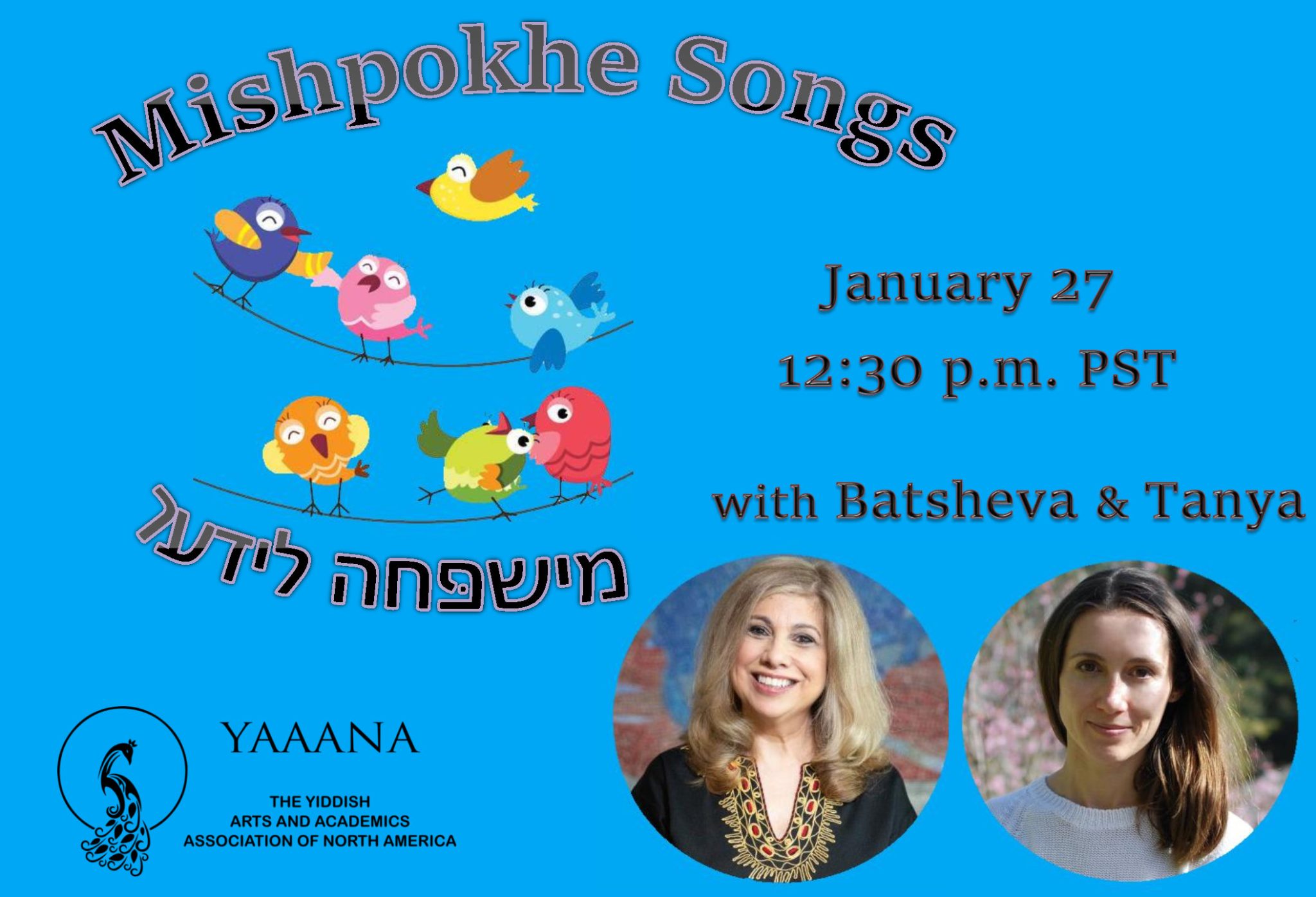 Mishpokhe Songs with Batsheva & Tanya
We will learn all about Family (Mishpokhe in Yiddish) through Yiddish songs "Hobn Mir a Nigndl" and others.
You will discover the background and meaning of songs you may be familiar with, but learn the stories behind them. We will sing the songs with Batsheva and study the grammar with Tanya. Songs are a wonderful way to learn a language, and Yiddish songs are a wonderful way to learn Yiddish.
Duration: 90 minutes.
Cost: $30 ($20 for students).
The price includes lyrics of the songs, vocabulary and grammar rules.
When:
Thursday, January 27, 12:30 pm PST (3:30 pm EST, 8:30 pm in the UK, 9:30 pm in most of Europe, 10:30 pm in Israel).