We are excited to invite you to our upcoming events and classes. You don't have to speak Yiddish to enjoy them! See more info below:
1) The "Yiddish in the Sukkah" event is taking place tomorrow. It is not too late to RSVP here: https://www.eventbrite.com/e/yiddish-in-der-suke-yiddish-in-the-sukkah-tickets-76519378521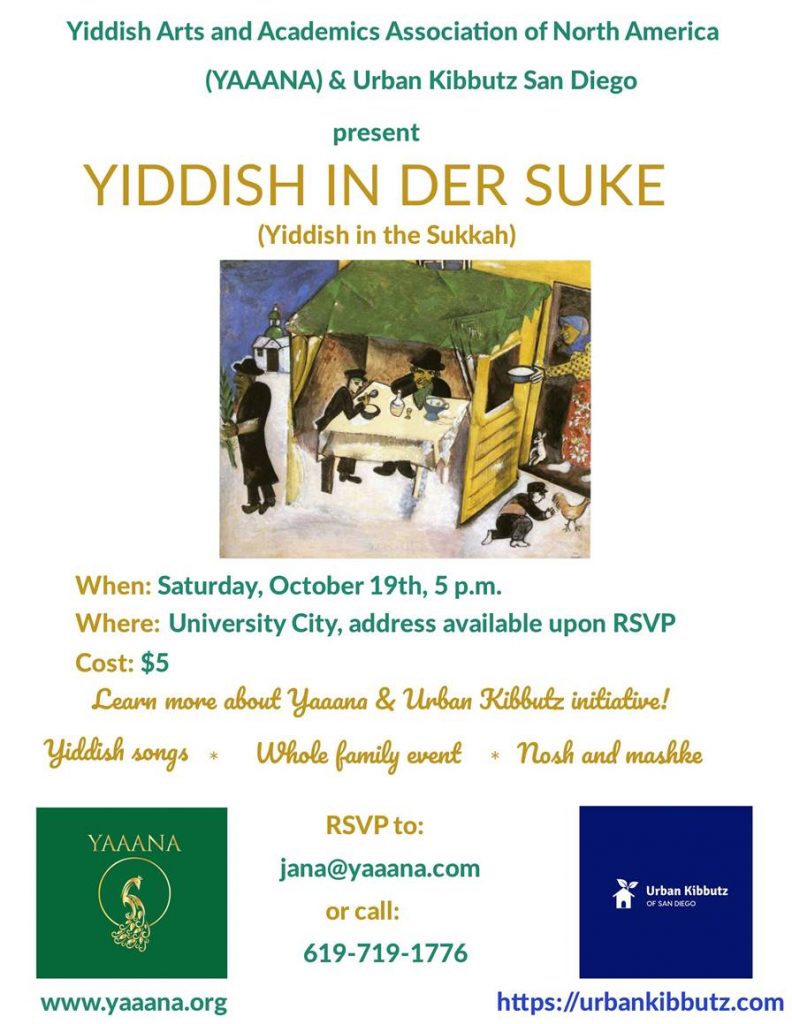 2) Have you wanted to try something untraditional for Halloween?  Have you ever imagined ghouls in your gribenes?  Hellions in your helzel?  Chernobogs in your cholent?  Tsuchigumos in your tzimmes? If so, or if you wish it were so, then join us for a Yiddish Halloween!  Our Yiddish Halloween evening will feature presentations of classical creatures such as Dybbuks, Golems, Bobe Yakhne, and other frighteningly fiendish phantasms of Yiddish folk culture.
Ḥalloween-themed nosh and mashke will be provided.
Costumes encouraged!  Want costume ideas? Email us and we will be happy to offer suggestions.
When: Saturday, November 2nd, 7 p.m.
Where: Address available upon RSVP
Cost: $10
As always, we are looking for volunteers who could help with guest check-in, photography, and performance.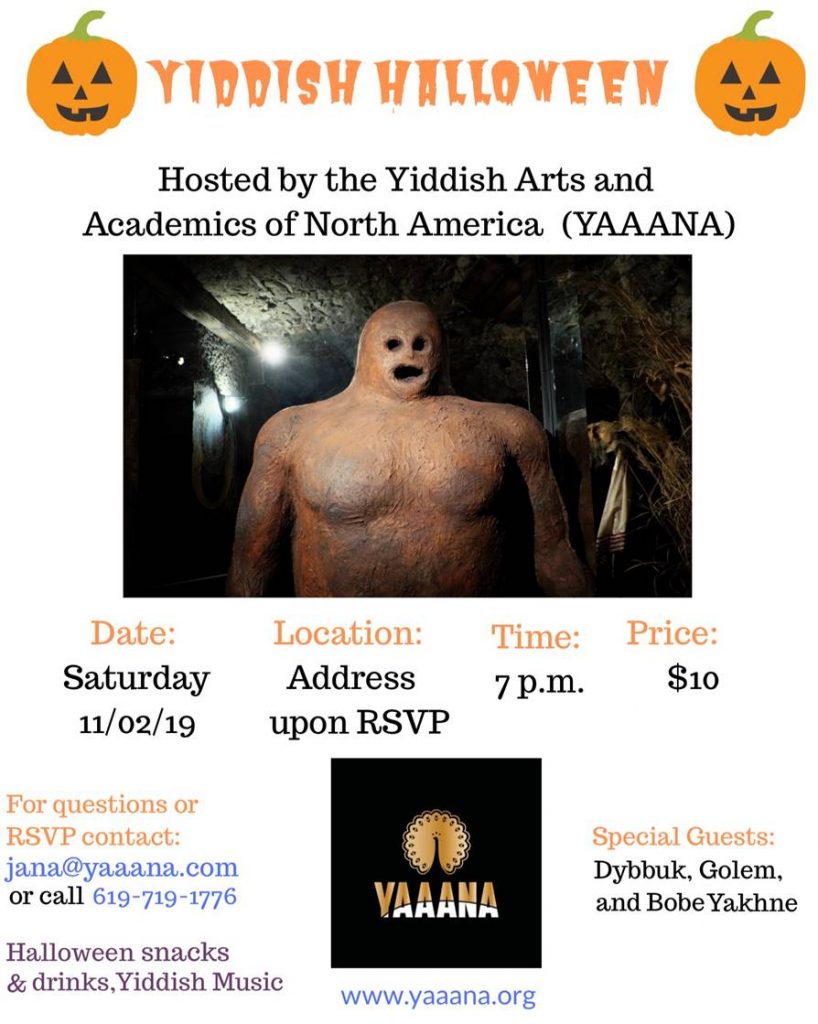 3) The Yiddish for Beginners Class Series at the House of Israel in Balboa Park starts this Sunday! More information here: https://www.eventbrite.com/e/yiddish-for-beginners-classes-balboa-park-tickets-65594205033
For questions and to RSVP, please email us at [email protected] or call/text 619-719-1776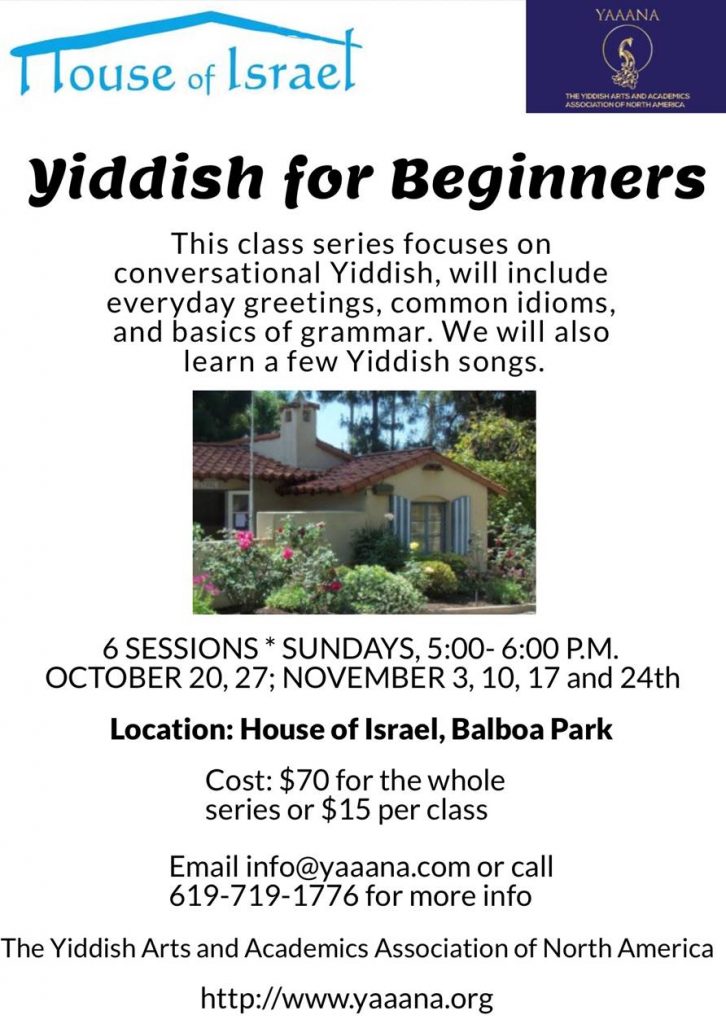 We look forward to seeing you at our events and classes!
The YAAANA team