Infuse the taste of Yiddish culture into your weekend with a mix of songs inspired by love: paternal, patriotic, poignant, or passionate.
The Jewish People's Philharmonic Chorus (JPPC) will surprise you with their all-Yiddish repertoire and ear-catching arrangements. This year, you'll hear classic hits like the Godfather theme and a popular aria by Puccini.
Whether you're fluent or Yiddish-challenged, expect a heymish afternoon. You'll stay connected with the help of Schaechter's informative intros and English supertitles.
After shabes and before zuntik, treat yourself to some delicious Yiddish four-part harmony.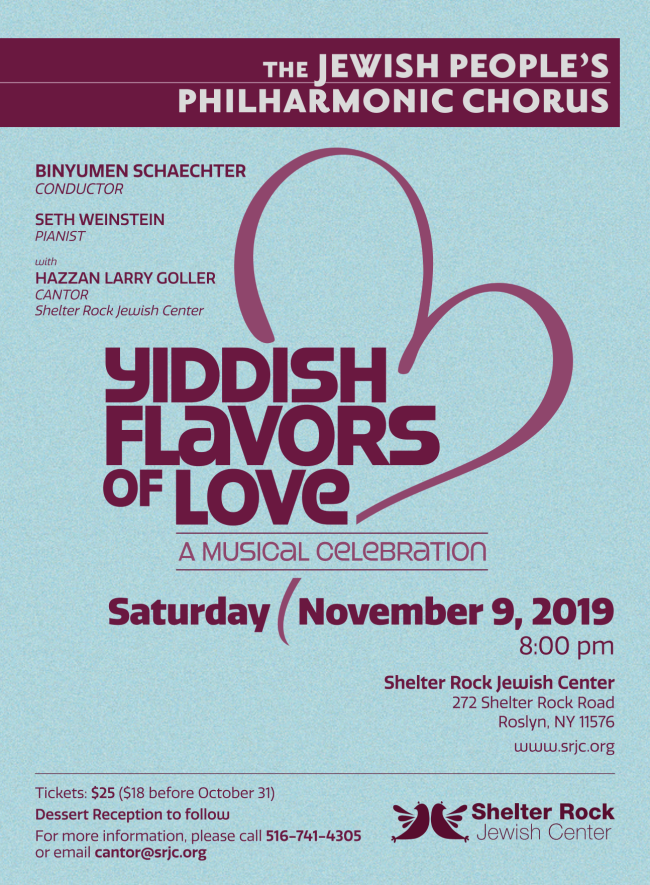 For more information about the JPPC, please visit www.TheJPPC.org.
To contact the JPPC directly, please email [email protected].
Also find us on Facebook, and on YouTube!