Harvard Professor Ruth Wisse teaches
Sholem Aleichem's Tevye the Dairyman
Discover Tevye—the most well-known Jew in fiction—in a whole new light.

Dive into the rich, complex, and wonderfully entertaining world of Yiddish literature.

Get all 8 episodes and our original study guide for free.
You know him from the award-winning Broadway show and movie. But long before he sang about "Tradition!" Tevye the Dairyman starred as the hero of Yiddish writer Sholem Aleichem's most important stories. In Tikvah's newest online course, master teacher Ruth Wisse brings the tales of Tevye the Dairyman alive like never before. You'll laugh with Tevye, cry with him, and come to appreciate Sholem Aleichem's greatest character as you never have before.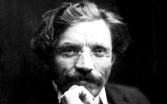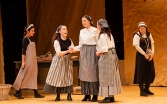 Master teacher and scholar Ruth Wisse is Martin Peretz Professor of Yiddish Literature and Comparative Literature Emerita at Harvard University and Distinguished Senior Fellow at the Tikvah Fund. Her books on literary subjects include an edition of Jacob Glatstein's two-volume fictional memoir, The Glatstein Chronicles and The Modern Jewish Canon: A Journey Through Literature and Culture. She is also the author of two political studies, If I Am Not for Myself: The Liberal Betrayal of the Jews and Jews and Power. Her most recent book, No Joke: Making Jewish Humor, was published as a volume in the Tikvah Fund's Library of Jewish Ideas. Professor Wisse's previous online course for Tikvah was a study of George Eliot's Daniel Deronda.